To celebrate the success of the Joker's standalone movie staring Joaquin Phoenix, and directer by Todd Phillips. I wanted to share some of the must read current Joker stories that are currently out there for Batman or Joker fans to check out, if fans are looking for a good Joker read, after watching the movie or before seeing the movie. I don not have any order or top these are Joker stories I believe comic book fans or casual readers should checkout.
Batman: White Knight
Batman White Knight story came out a year ago, and is written and illustrated by Sean Murphy. The story is about the Joker, who is now reformed as Jack Napier and makes it his mission to destroy Batman by turning everything and everyone against him in Gotham City. Batman White Knight displays just how scary Jack Napier can be if he really wanted to destroy Batman when he was the Joker, and the amount of secrets he reveals to Batman that makes him questions his entire crusade to save Gotham City when he believes he was creating a symbol. Batman White Knight is one of my favorite Batman and Joker stories to date. It's an elseworld story and I highly recommend.
Batman: Death of the Family
Batman Death of the Family is about the Joker who returns to Gotham and attack's Batman's partners he goes after all of the bat family leaving Batman to rescue them. This is a story that shakes up the Batman families core. The story will have readers wondering if Joker has always known about Batman's secret Identity and has Batman knew about it to after their first encounter a life time ago. Scott Snyder has describe his first Joker story as a love story from Joker to Batman. It is another one of my favorite Joker stories and Greg Capullo's art is like horror story from the first page to the end.
Joker
This is a classic one shot graphic novel written by Brian Azzarello and illustrated by Lee Bermejo. The story is narrated by Joker's main henchmen Johnny Frost. We get his narrative of what's it like working with the Joker, and how he sees the Joker. The story is well written and the art in the story is gorgeous. It is the first of two Batman stories that the creators collaborated on. The other story is Batman Dammed, which is a sequel to Joker, but it is a Batman story this time and not about the Joker.
Batman: End Game
Batman End Game is the sequel to Batman Death of the Family which was about the Joker's love for Batman. In Batman End Game it is about the Joker's hate for Batman, and wants to destroy everything from Batman, because of the conclusion in Death of the Family. The story is written by Scott Snyder and Greg Capullo. The story has been built up in Scott Snyder and Greg Capullo's New 52 Batman run since the Court of Owls story. The premises is the Joker who creates a new Joker virus that does not have a cure, and air sprung it in Gotham City, and creates a giant horror show in Gotham City. This is a very dark story that will attack the very core of Batman's world in the DC continuity.
Batman: The Dark Prince Charming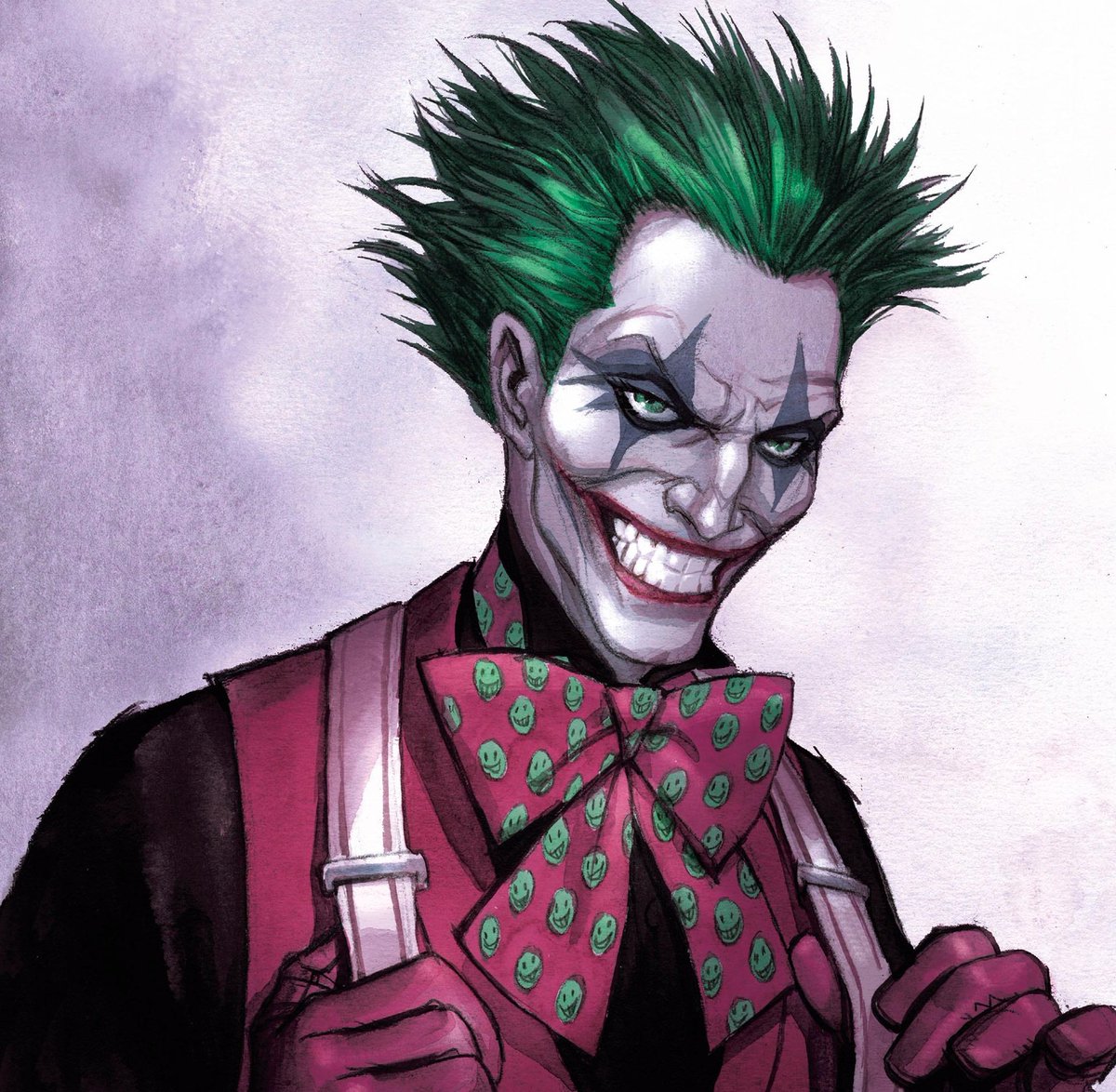 In my opinion it is one of the most under rated Batman and Joker stories out there. The premises is about a little girl who shows up on Bruce Wayne's door step and shocks Bruce Wayne with the news she tells him. Joker kidnaps the little girl from Bruce Wayne, and leaving Batman on a crusade man hunt by tearing Gotham's underworld apart to find the little girl and stop the Joker. There is a surprise twist in this Batman and Joker story that reveal this is personal between them. This is a classic Batman and Joker story that came out a year ago. It is written and illustrated by Enrico Marini.
Batman: Curse of the White Knight
There is only three issues out from the sequel to Batman White Knight. It is a Joker story that is more bigger and shocking then the first volume. The Joker is on the lose and has terrifying plans for Batman, GCPD, and the Bat family. Batman Curse of the White is the second of three volumes by writer and artist Sean Murphy. Curse of the White Knight is about the Joker finding newer ways to torment Batman. If you think you have seen it all with White Knight you haven't seen what Sean Murphy has in Batman Curse of the White Knight. I highly recommend Batman and Joker fans to start reading this issues or preorder it when it is available next fall for trade paper back or hardcover.