For those who have yet to check out the Power Rangers comic book series by Boom Studios, you are missing out on the best stories written by Kyle Higgins's on the Mighty Morphin Power Rangers. What's different between the 90's series and the comic book series is that these six teenagers are less cheesy, they have real attitude, and the mythology of the Power Rangers is more in depth or detail compared to the original show. Comic book writer Kyle Higgins who's known for writing Batman Beyond, and the Justice League Beyond comic book series. Kyle has collaborated with Scott Snyder in Batman projects. He was hired by Boom Studios to write and help launch the Mighty Morphin Power Rangers comic book series two years ago.
His Power Ranger's take is fresh, and base on the Mighty Morphin Power Rangers with a modern take instead of taking place in the 90's like the show. The comic book series are able to explore some storylines from the show and reveal more of the aftermath from those storylines that the show did not do. One is the aftermath of Tommy the Green Ranger who deals with some aftershock after he was brainwash by Rita as her evil Green Ranger. The other is how the Power Rangers accepted him as one of their teammates.
Kyle Higgins has publicly express his love for the Mighty Morphin Power Rangers when they were on air back in the early 90's. His love for these characters and the series is  displayed in the comic book series. In the series we learn more about each character's back story,  Zordon's past history with Power Rangers, and surprises that was not displayed in the show. As of right now Mighty Morphin Power Rangers is currently telling their first cross over shattered grid. I have read the build up and current issues of the ongoing story, and it is probably one of the best Power Rangers stories we will not see in live action. Kyle Higgins introduce us to new villains who are not from the show and establish well known villains as more threatening compared to the live action show.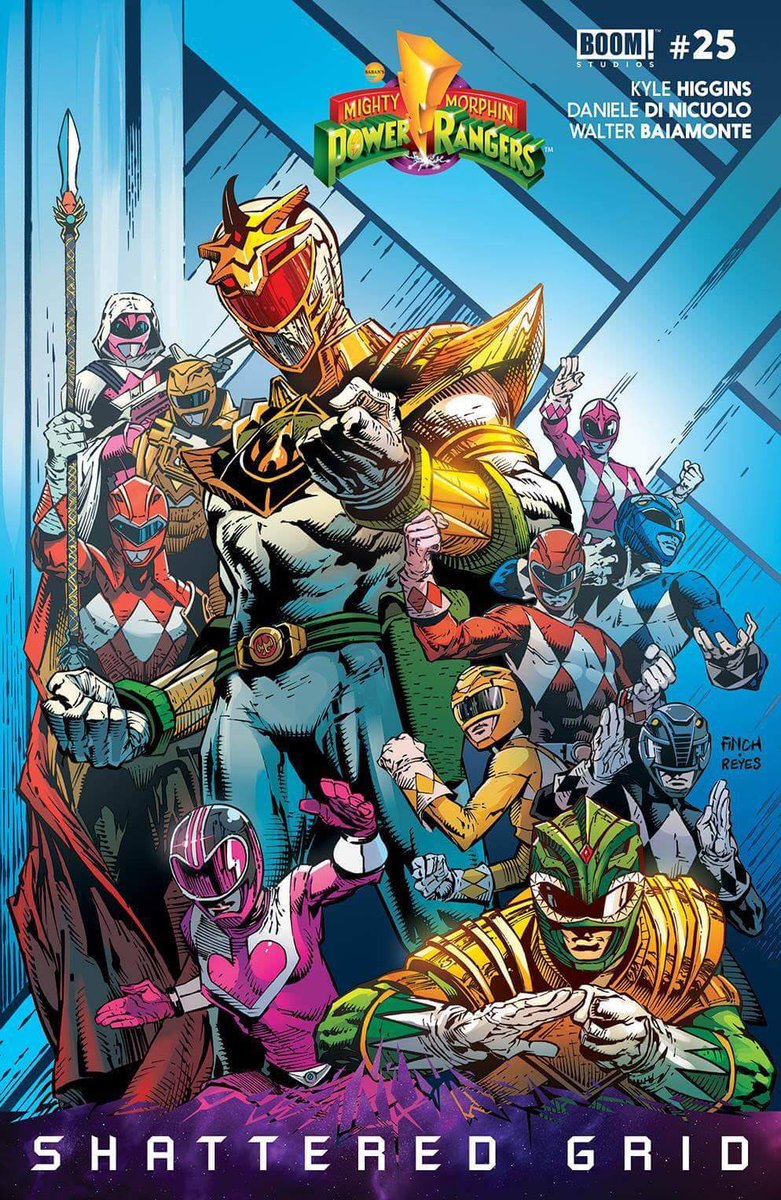 Jason, Billy, Trini, Kimberly, Zack, and Tommy are all surprisingly different compared to the live action show because in comic books medium writers can explore and do different things compared to writing a live action show.
All the  characters we know and love growing up are all here but either have attitude or are more menacing. Mighty Morphin Power Rangers by Boom Studios release the first five volumes of the comic book series in trade paper backs and I highly recommend comic book readers and long time Power Ranger's fans to check out theses trades and to pick up the current storyline from either online or your nearest place that sells comic books. As of right now Mighty Morphin Power Rangers are currently at issue 26 with one release annual issue. Last year they release a second Power Rangers title that is called Go Go Power Rangers. It takes place pre Tommy Oilver days and focus on the first five Power Rangers and their early adventures after becoming Power Rangers.